Seminar Series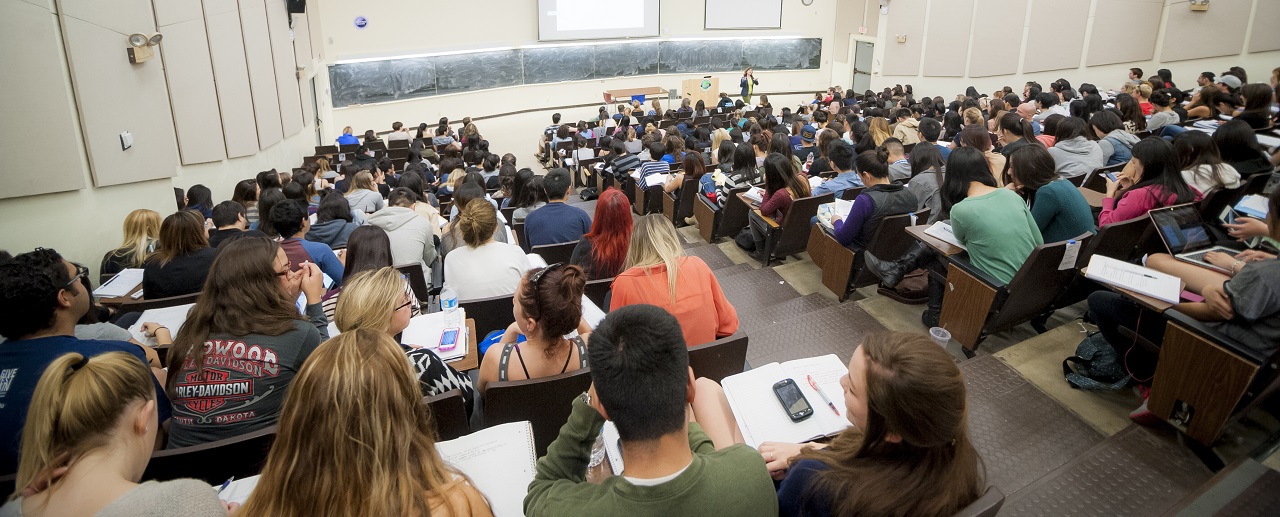 Successful interdisciplinary research requires striking a balance between the benefits of academic discipline and the reality that big problems in decarbonization stretch across many disciplines. Our approach is to help scholars at UC San Diego learn and understand how other disciplines work — so that, over time, truly interdisciplinary work becomes possible.
A faculty seminar series is crucial to that process. It helps reveal how the sum of energy-related research on campus can be much larger than the individual parts. It aims to be a catalyst for new cross-campus, inter-disciplinary projects focused on the major challenges of deep decarbonization of the world's energy system.
Open to faculty, research scholars, and advanced research-oriented students in the UC San Diego community. To RSVP for sessions, or be placed on a future seminar mailing list, email D2iSeminars@ucsd.edu.
All seminars are Wednesdays, 2:30-4 p.m. at the School of Global Policy and Strategy Conference Room #3106 unless otherwise noted (directions and maps).
2019-20 Research Seminar Series
Sept. 25, 2019: Peter A. Bradford, The Nonproliferation Policy Education Center (NPEC)
"Determining the Role of Nuclear Power in Decarbonizing a World Where Costs Matter"
Nov. 6, 2019: Andreas W. Schäfer, Air Transportation Systems Laboratory, University College London
"Decarbonizing Aviation"
Jan. 29, 2020: Ahmed Abdulla, Carnegie Mellon University
"Understanding electric vehicle adoption and charging behavior: Evidence from a large-scale survey"

Feb. 26, 2020: Georg Heinemann. Berlin University of Technology (TU Berlin)
"Solar Home Systems and the quest for energy access: an institutional economic analysis comparing Bangladesh and Kenya"

March 25, 2020: TBD (Spring Break)
April 29, 2020: TBD
May 27, 2020: Max Boykoff, University of Colorado
---
2018-19 Research Seminar Series
Sept. 26, 2018: Ryan Hanna, UC San Diego School of Global Policy and Strategy
"Pathways for Decarbonization: The Case of Distributed Energy via Microgrids"
Oct. 31, 2018: Jesse Jenkins, Harvard Kennedy School and the Harvard University Center for the Environment
"Getting to Zero: What Will it Take to Decarbonize Electricity?"
Jan. 30, 2019: Speaker TBC
Feb. 27, 2019: Mike Ferry, UC San Diego Center For Energy Research
"Steel for Fuel: How Wind, Solar and Storage are Disrupting the Future and Saving Our Planet"
March 27, 2019: John Kotcher, George Mason University's Center for Climate Change Communication
"Climate Change and Energy in the American Mind"
April 24, 2019: Pierre-Olivier Pineau, HEC Montreal
"Decarbonizing the Northeast Region: Hydropower, Capacity Constraints and Transmission"
---
2017-18 Research Seminar Series
Oct. 25, 2017: Steven Davis, UC Irvine
"Providing energy services without net addition of carbon dioxide to the atmosphere"
Nov. 29, 2017: Parth Vaishnav, Carnegie Mellon University
Jan. 31, 2018: Stephen Brick, Senior Advisor, Technology and Policy, Clean Air Task Force
"Charting Pathways to Deep Decarbonization: Challenges for Analysts, Policymakers, Advocates and the Public" (PDF)
Feb. 21, 2018: Valerie Karplus, Massachusetts Institute of Technology
"Air Quality Co-benefits of Energy Policies: Evidence from Industrial Firms in China"
March 28, 2018: Ryan Hanna, UC San Diego
April 25, 2018: Julio Friedmann
"The New Technology and Politics of Large-Scale Carbon Management"
May 30, 2018: David Fenning, UC San Diego
"Long-Term Reliability as a Critical Lever in Determining the Impact of Emerging Solar Technology"