EV Research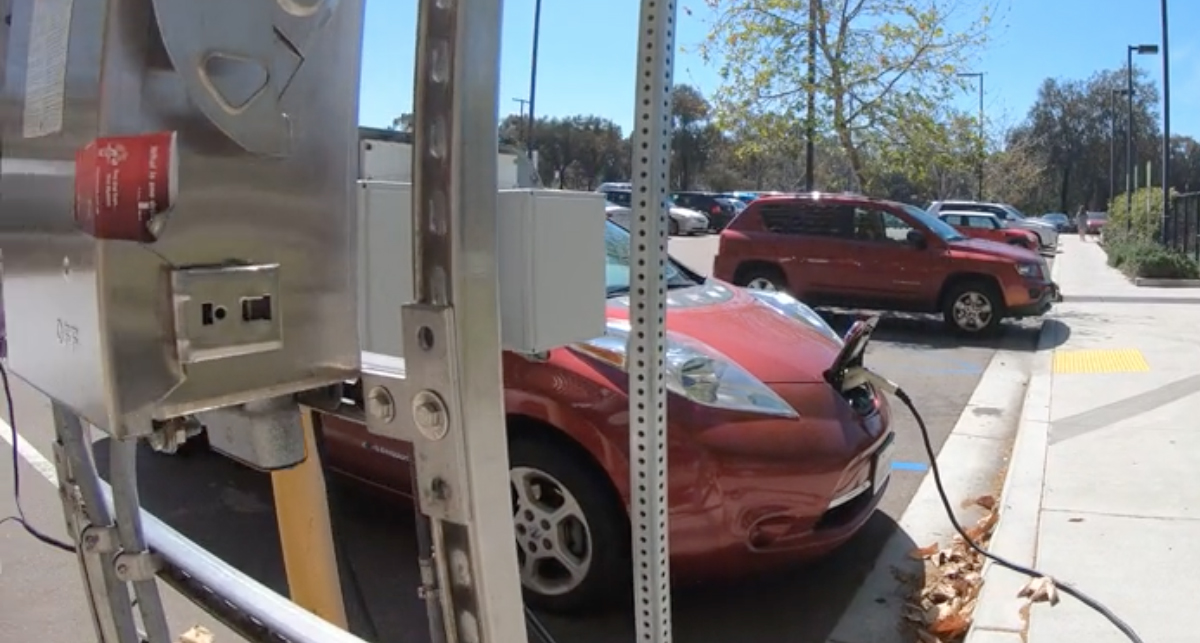 UC San Diego is a world class test bed for learning how to build and operate the EV charging networks of the future.
With support from the National Science Foundation, the California Energy Commission, and others,  UC San Diego has built one of the biggest campus charging networks in the country—becoming a nationally recognized leader in accelerating the EV revolution.
Over 300 charging ports; more planned
Rapidly growing community of more than 2,000 regular users
Open to the public
The campus and Center for Energy Research are busy leveraging this infrastructure for frontier research on EV charging. Research support comes from the National Science Foundation, the Electric Power Research Institute, TotalEnergies, and others.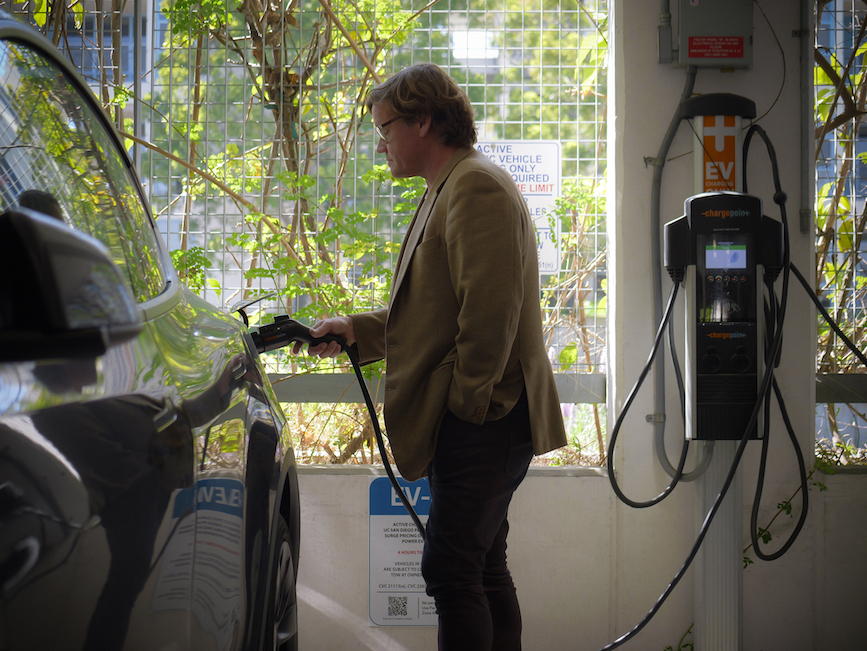 The Smart Charging Aggregation, Flexibility, and Decarbonization for Electric Vehicles (SCALedEV) Project looks at how technology and policy can work together to make large-scale workplace EV charging affordable and convenient for drivers, ultra-low emissions, and gentle on the electric grid.
The DERConnect project utilizes over 2,500 distributed energy resources on campus, including the EV charging network, to enable research focusing on how humans interact with and use those systems.
Check back here for updates and publications!