Join Us!
How to Join
Anyone who's a member of the UC San Diego Community, at least 18 years old, and an electric or plug-in hybrid vehicle driver can join the Triton Chargers.
To enroll, we need some basic information about you and we need to know about how you use the two main charging systems at UC San Diego: Chargepoint and Powerflex.  
To do this, follow three steps. It won't take more than 30 minutes or even less since you've probably already done some of them.  
First, set up an account with ChargePoint. If you charge already on campus you probably already have an account. If not, take a few minutes and join here. Then associate your account with the UC San Diego Charging Club. To do this, log in to your account, click the Connections tab, search for "UCSD", select "UC San Diego EV Charging Club", and fill in your details. (This is key for activating your discounts.)  
Second, set up an account with Powerflex by clicking here.  Again, you may already have an account.  Don't forget the final step—email verification.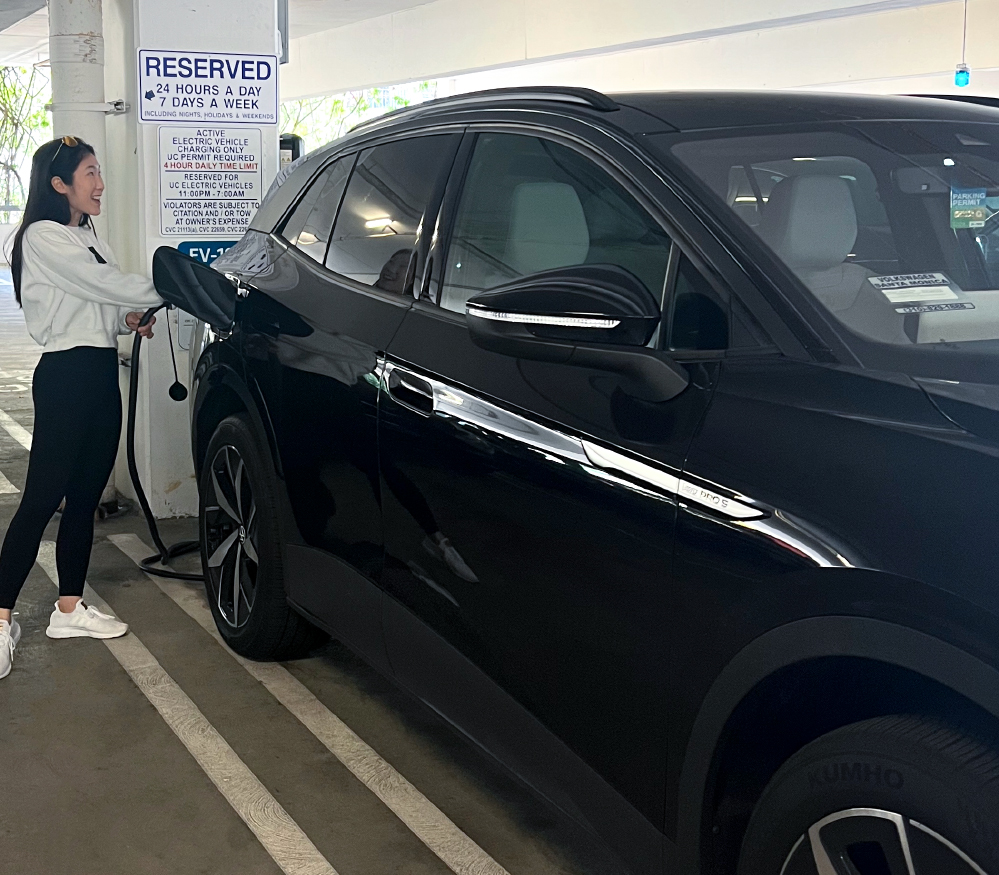 Make sure you have your ID numbers from ChargePoint and Powerflex handy.  
Third, join the Triton Chargers by clicking on this link. We'll get your consent to participate and ask you to complete a one-time, 15-question survey. If you aren't already a member, the Triton Chargers enrollment will also enroll you in the "UC San Diego EV Charging Club" — a non-research club run by campus Transportation Services that gives you the best charging rates on campus. Joining that club will require that you answer a few extra questions at the end of the survey and provide your ChargePoint and Powerflex ID numbers.